> News & Updates > Starlink Public Beta in Vilas County

Starlink Public Beta in Vilas County
Thursday , May 27, 2021
This information was compiled in February 2021 by Jonathan Sharp (VCEDC Broadband Committee member) who has been using Starlink since November 2020 and is based on his experience using it full time while working remotely. As Terms of Use are subject to change, please verify all information directly with Starlink prior to purchasing or use. Your experience may differ.
Very Short Summary
Very Fast - up to 160Mbps download, up to 40Mbps upload, with 40ms latency (this is comparable to cable broadband) Average speeds appear to be in the 65Mbps+ down, and 15Mbps+ up.

Cost - $499 one time equipment cost + shipping + any optional mounting hardware. $99/month no contract. 30 day full refund; after 30 days, prorated refund up to 12 months on hardware.

Signing Up

Pre-orders / Public Beta Sign up - As of February 10th, 2021, Starlink announced select pre-orders with no indications of when orders will be fulfilled as they continue to expand service. Prior to this, you would sign up at starlink.com and may receive an invitation if you were selected to participate in the public beta. Invitations were emailed out in batches with a limited time window to respond as they grow service and coverage. (There have been a number of people within Vilas County who have received invites.)
Starlink Overview & Comparison
Overview
Starlink satellite internet is a new generation of broadband technology from space overcoming performance limitations of traditional satellite. It is true broadband with public beta speeds of around 160Mbps down and up to 40Mbps upload with a 40ms latency. This is comparable to a traditional cable internet connection. Starlink launched their "Better Than Nothing Public Beta" plan in October 2020 with an invite only rollout.
What is the Starlink "Better Than Nothing Public Beta"?
SpaceX has launched over 1,000 satellites (as of February 2021) for coverage of the northern portion of the US, southern portion of Canada, and parts of the UK. During the Public Beta, Starlink has indicated that there will be short periods of outages as there are small gaps in satellite coverage as they scale out the network. Starlink is working on improving the reliability of hardware and systems during the public beta phase. They have indicated a broader rollout to all portions of the US throughout 2021. Starlink has a goal of launching 120 additional satellites/month which then take approximately 3-4 months to reach operational orbit.
View of the Sky
You will need a clear view of the sky as performance can be degraded by trees or obstructions.  (see "Signing up & Getting Started" below for how to check for obstructions with the Starlink app.)
Starlink performance in weather in Northern Wisconsin
Starlink engineers have taken into account the issues of snow build up and cold environments. The Starlink dish includes the ability to melt snow off of the surface of the dish which is flat (as opposed to traditional satellite dishes that have a "bowl".)
Based on personal experience, performance has been consistent through winter weather so far. There was one outage as snow built up on the dish faster than it could melt it. Service then returned shortly without any action taken. Even with temperatures reaching -40F, the dish has performed without issue.
Public Beta Service Limitations as of January 2021
Service Address - During the Public Beta, satellite usage is limited to the address that you signed up and ordered with. Longer term this restriction will be removed as more satellites are launched and coverage expands.

Short Outages - During the Public Beta there will be periods of short outages (usually 5-15 seconds) due to satellite coverage. This averages a total of 10 minutes or less over 24 hours.
How does Starlink Compare to Traditional Satellite Internet?
Data below based on 54521 zip code
Links referenced referenced in graph can be accessed below it.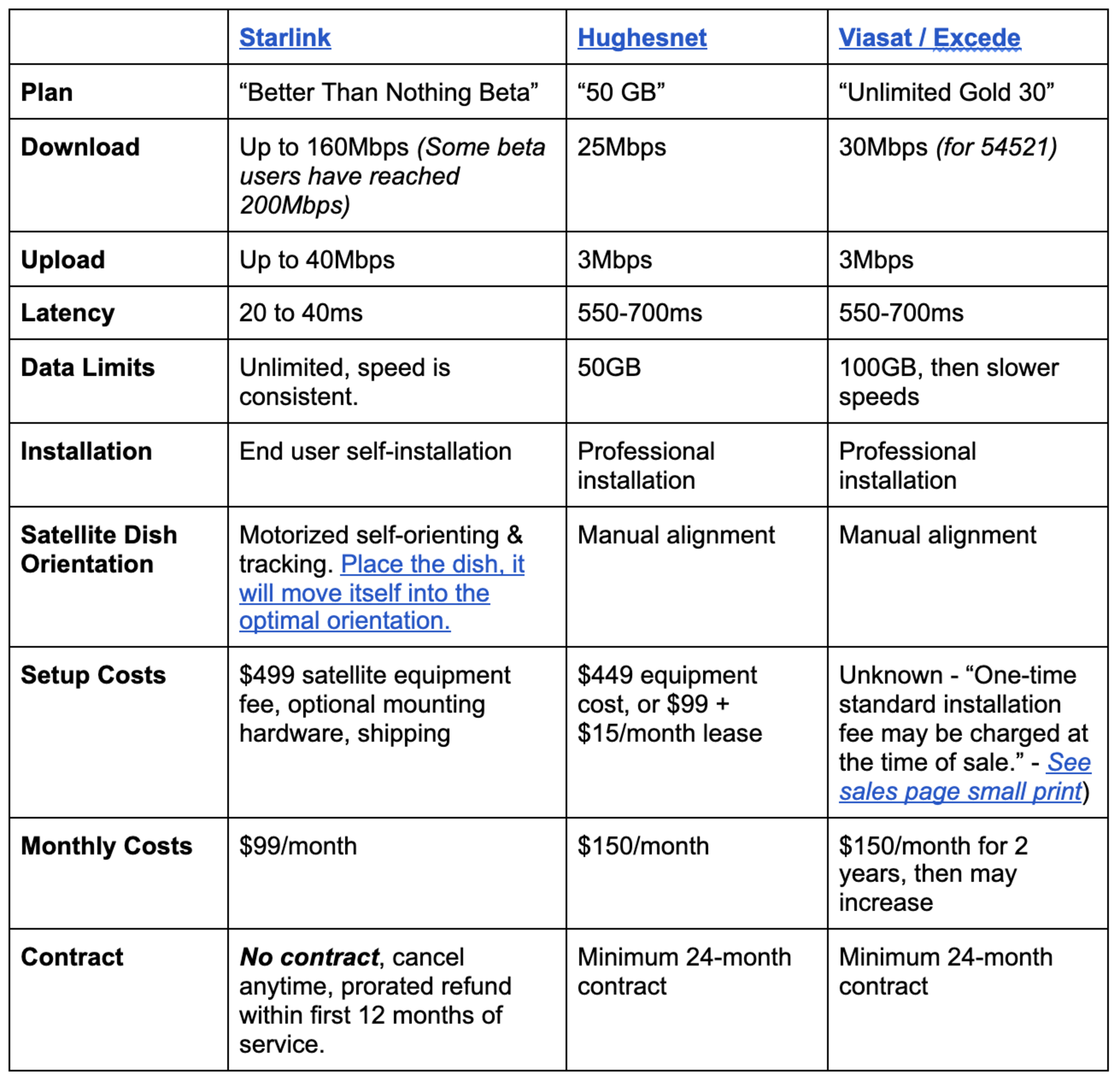 Real World Experience by Jonathan Sharp
Starlink has worked exceptionally well and "it just works". I signed up expressing interest very early in 2020 (they were just asking for emails at the time.) I received an invite for the Public Beta during the first round of invitations in October 2020. I received my kit, set it up and was online. Early on in November of 2020 I experienced about 20 - 25 minutes of "outages" over a 24 hour period (with each "outage" lasting between 5-20 seconds in duration.) Now in February 2021 we are down to around 3-8 minutes of "outage" per 24 hours and the duration of outages being closer to 5-10 seconds. Performance has consistently been 65Mbps+ and has performed well during all weather conditions so far. (There was only 1 outage affected when snow fell faster than the dish could melt it. Once the snow melted 20 minutes later service was restored without any action by myself.) The Starlink dish is an exceptional piece of hardware and melts all snow as well as reliably stays connected. I have not had to remove any snow or touch the dish since setting it up, nor have I needed to restart the Starlink router or power cycle the hardware. If you can receive a hardwired high speed connection such as cable or fiber, that may still be your best option. Otherwise, Starlink is an exceptional alternative.
Starlink Compared to Traditional Wired Services
DSL - Starlink will give you 160Mbps down vs a max of 100Mbps DSL provides.
Cable - Starlink will be comparable to most traditional 100Mbps+ Cable service. A wired connection may be more reliable than what Starlink can offer. Some cable service does have the ability to reach speeds up to 1Gbps.
Fiber - This is the holy grail of internet connectivity. Usually offering 100Mbps+ connections (both for download & upload.) This would be your best option if available.
Signing up & Getting Started
Coverage Check
Starlink has developed an app creatively named "Starlink" for iPhone or Android. This will give you the option to "Check for Obstructions" which will give you an idea of how much sky is needed for the satellite dish and its ideal placement.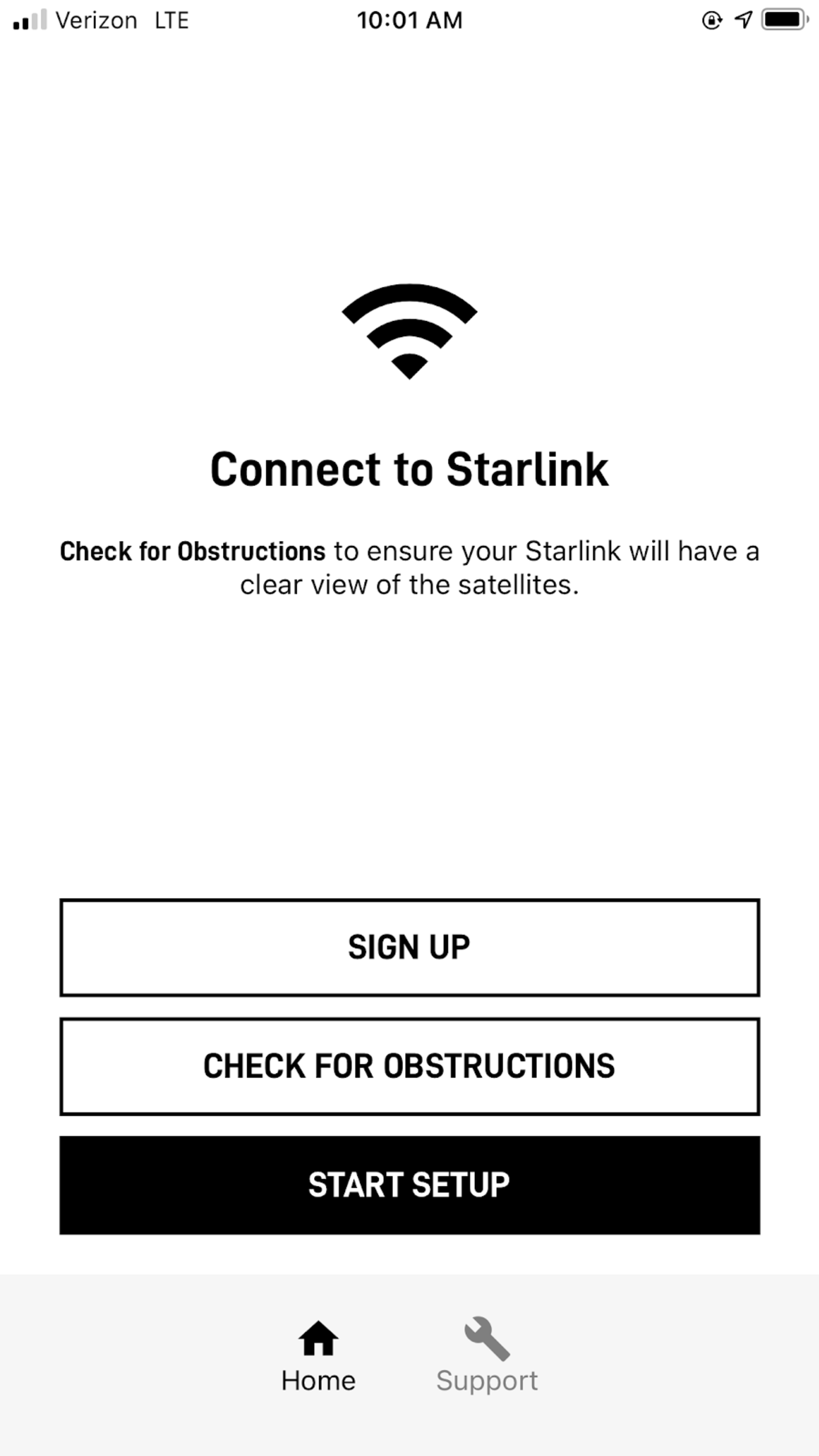 Sign up for Public Beta
Goto starlink.com and enter your email address and the address where you would use the service. Once submitted you'll then need to wait for an invite (which may or may not come.) (As of February 2021, some people have reported being able to "pre-order" service and reserve a spot.)
Starlink releases invitations in batches and in specific areas as they expand service. A number of invites have been sent to residents of Vilas County so there is some evidence that they will continue expanding here.
Ordering Process
When you're selected for an invitation to the Public Beta, you will receive an email with a link to place an order. The invitation has an expiration date on it, so when the invite arrives, you'll want to be timely in your response. During the ordering process you'll be able to select any optional mounting hardware you need. Once your order has been placed, Starlink will ship out your equipment. You'll receive email updates as your order progresses.
Installation
Once your kit arrives, installation is usually as simple as plugging everything in. There are numerous options for mounting the dish. During the ordering process you can select your mounting options.
Mount satellite
Drill hole and run cord inside (cord is permanently attached to the dish and is 100ft in length)
Plug in router and power
Connect to WiFi and finish setup using the Starlink app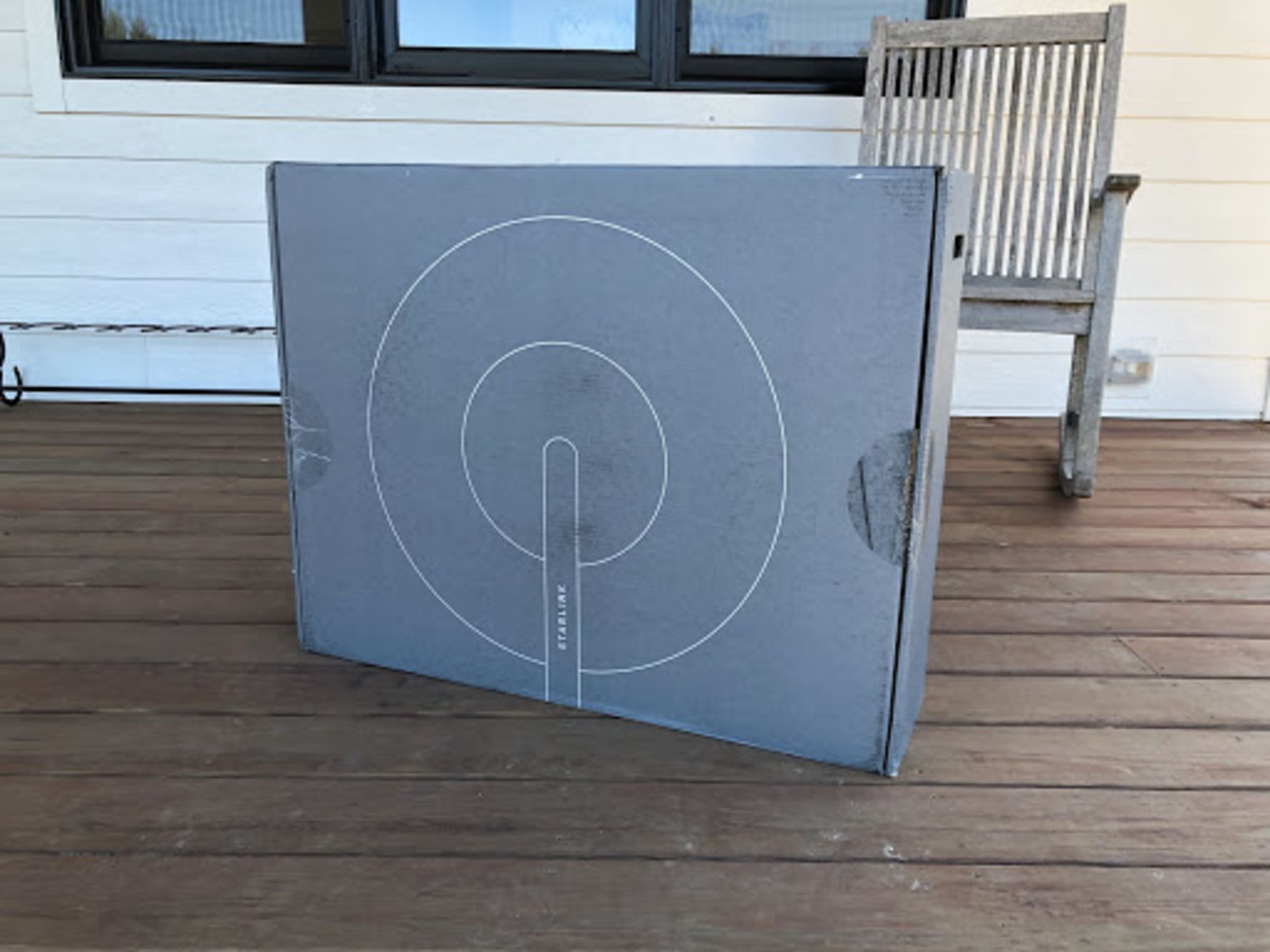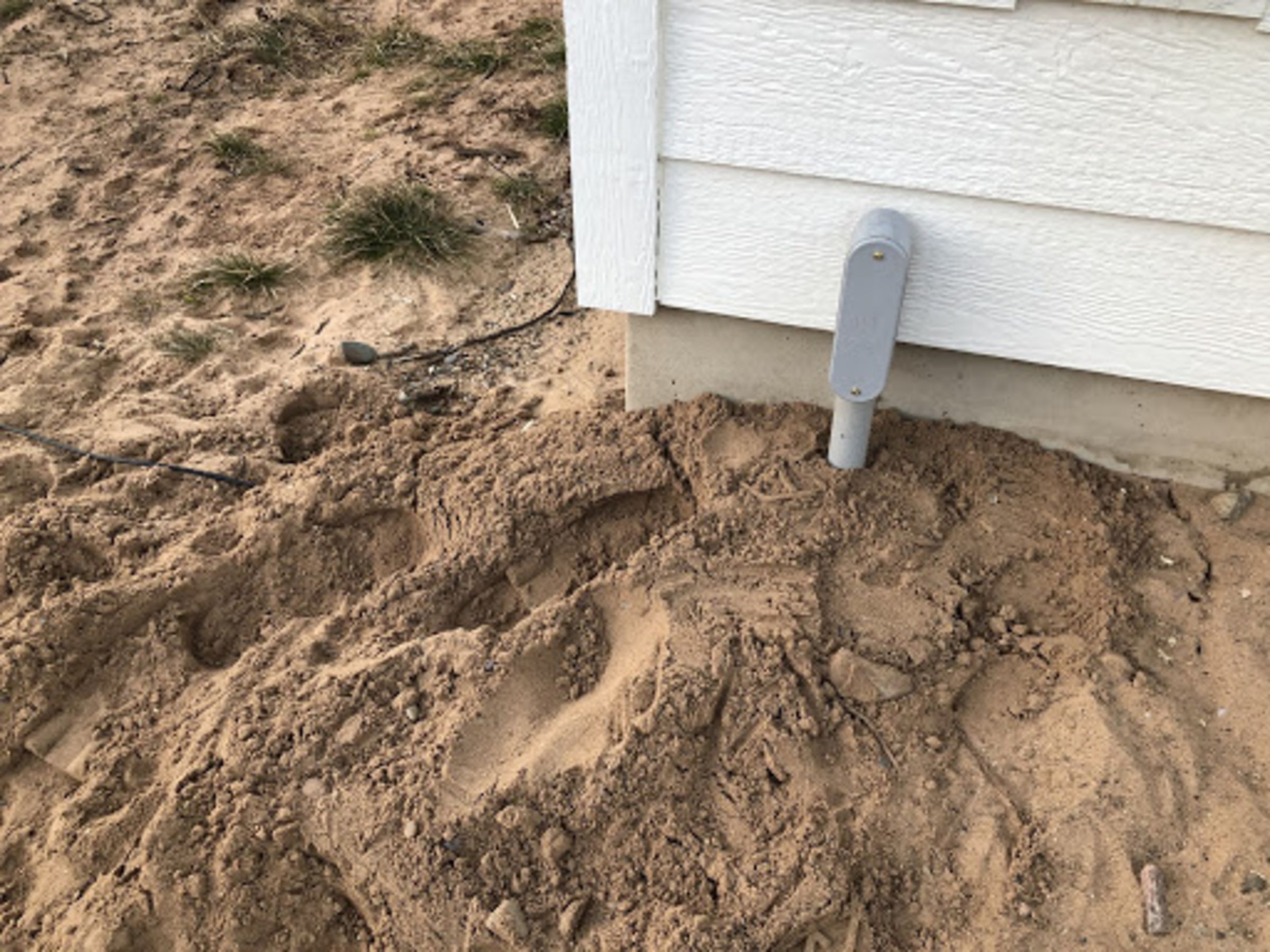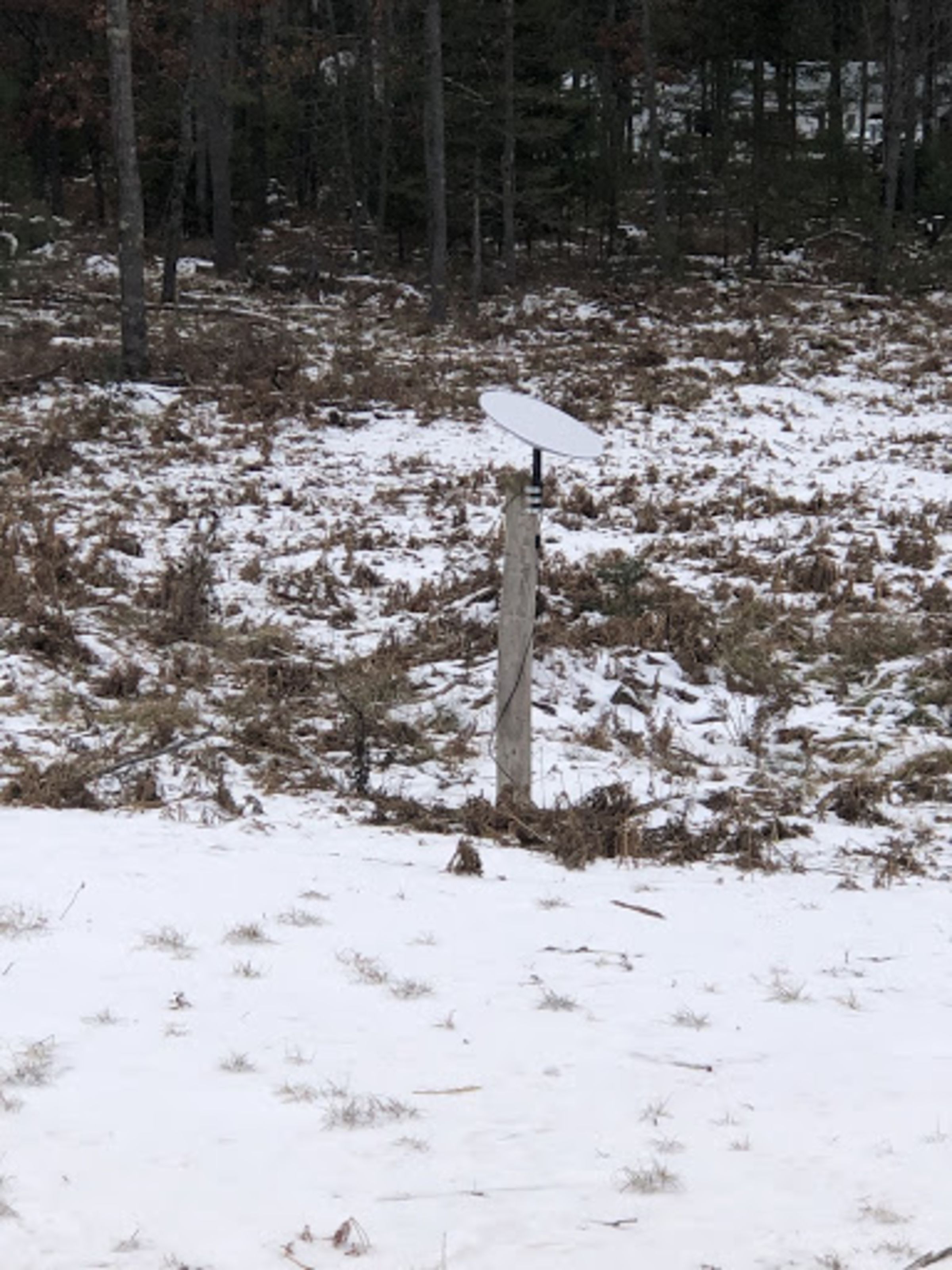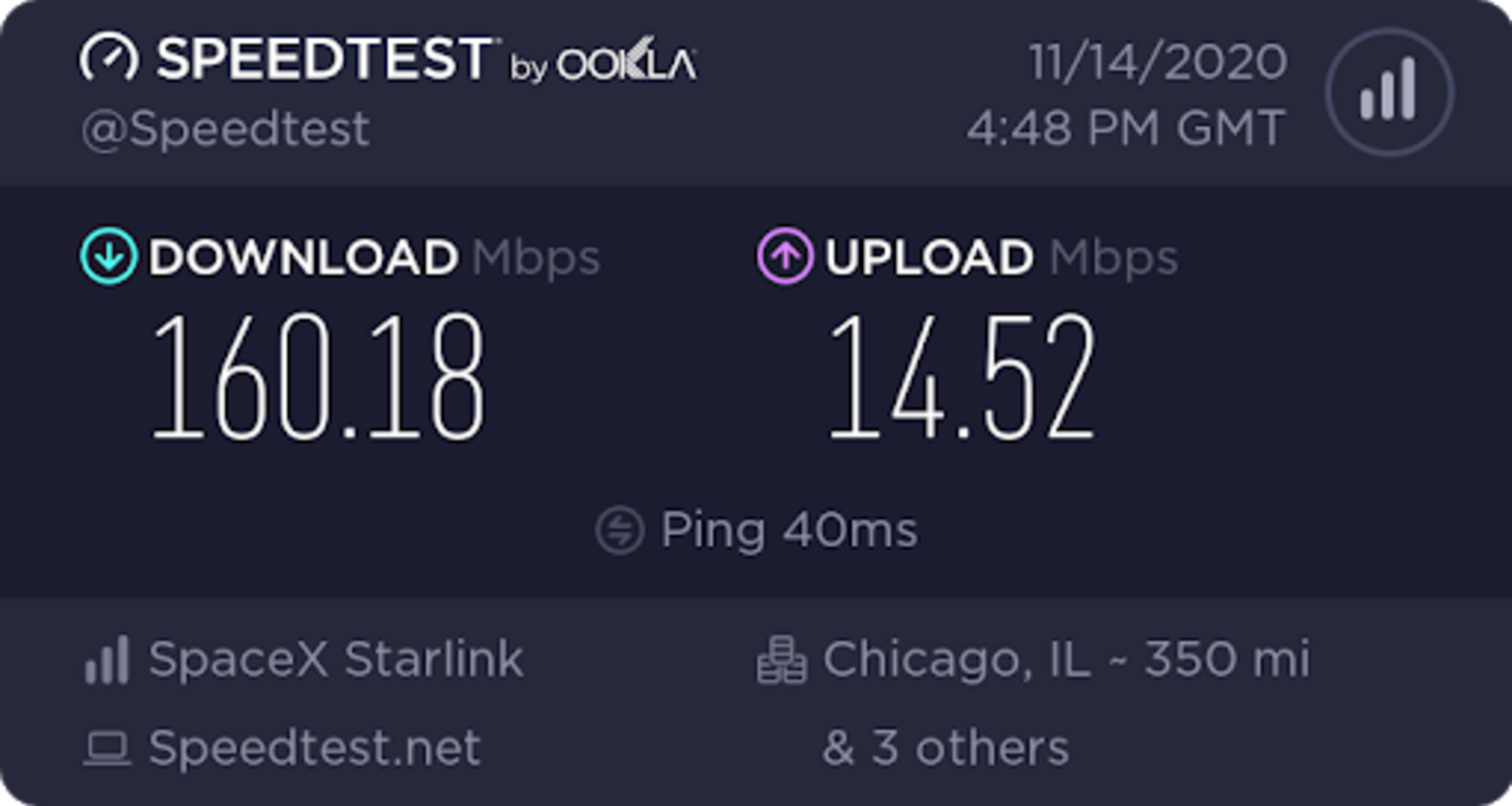 Additional Reference & Links of Interest
Starlink News
---








---